Scam and Spam Reminder
> ! Reminder: Sacred Heart will NEVER email or text you looking for gift cards or anything else. If you get an email or text pretending to us report it. If you ever have any questions call us to confirm authenticity. ! <
Mass Times
Weekend Mass Times

Saturday | 5:00 PM
Sunday | 7:45, 9:45, 11:45 AM and 5:00 PM

Daily Mass - In The Church
Monday - Saturday 9:00 AM

First Friday Mass - 6:30 PM

Confessions:
By appointment
OR
3:30 - 4:30 pm Saturday
7:00 - 8:00 pm Wednesday
5:15 - 6:00 pm First Friday
Food Pantry
Saturday Mornings - 8:00 am - 10:00 am
The emergency food & clothing pantry is a non-profit service, staffed by parish volunteers and operated from the parish hall each Saturday morning. Due to Covid, we are now a drive-through pantry. Clothing is also available on Saturday mornings on a first come first serve basis. We ask anyone taking clothes to be considerate of the people after them and only take what they need. The Food Pantry is open to anyone in need. Food is also available by appointment during the week. To set up an appointment, call Dianne Anderson at 703-590-0030.
Current most needed items: Everything EXCEPT Mac & Cheese and Beans
Franciscan At Home
A New and rapidly growing collection of excellent ministry workshops that offers unrivaled formation to those engaged in forming others. All y
ou will need to do is select "Diocese of Arlington" at the top and then 'my parish is already registered' - "Sacred Heart" to gain access.
Fr. Holmes Update on Livestreaming
Office Hours
Monday - Friday | 9:30 AM - 5:00 PM
(Closed weekdays 12 PM -1 PM for staff lunch)
Saturday and Sunday | Closed

The building will be open until 5:00 pm every day except Sunday and 8:00 pm on Wednesday for Personal Prayer and Food Pantry donations. The building will be open for scheduled Confession times.
Parish Giving
If you are new to Parish Giving and want to see a tutorial on how to sign up go to this Youtube Video.
St. Thomas Aquinas Regional School
Now accepting applications! Tuition Assistance is available - click HERE to learn m
From Our Bishop
Pastoral Letter of Most Rev. Michael F. Burbidge, Bishop of Arlington
Diocese of Arlington Child Protection
The Office of Child Protection and Victim Assistance provides opportunities to report abuse, heal from abuse, and find support. If you have questions, are looking for help from someone abusive and would like support, please visit our website at: https://www.arlingtondiocese.org/ChildProtection/. If you would like to volunteer as a parishioner of Sacred Heart, click the above website and go to the volunteer button and fill out the online forms. It will then be sent to our Liaison and forwarded to the Diocese. If you have any further questions you may call the office at 703-590-0030.
If you have completed the Virtus "Protecting God's Children" class out of state and want to transfer your Virtus to the Diocese of Arlington, please call 1-888-847-8870. You will need to let them know which state you have been Virtus certified.
Scripture
Weekly reading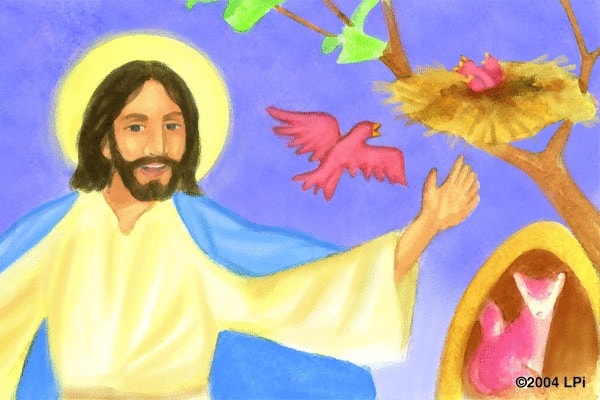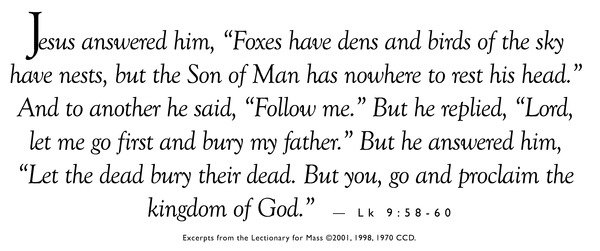 Weekly reading
Readings for the week of June 26, 2022
© Liturgical Publications Inc