---
Sacred Heart is hiring a part-time rectory cook to prepare meals, shop weekly for the residents, maintain a well-ordered kitchen, and perform light housekeeping. This is a 3 day a week position from mid afternoon to early evening for 19 hours/week. A driver's license and ability to carry 20 lbs. is required. Knowledge of food handling and safety is essential. Hourly wage is based on relevant experience.

To apply send an email to [email protected]. Include a description of your interest in the position, employment history, and availability.
---
Sacred Heart Catholic Church Food Pantry has been selected to receive $1 from every Bloomin' 4 Good bouquet sold during the month of September 2022 located at:

Giant Food
4309 Dale Blvd., Dale City VA
---
Can you spend an hour with Our Lord? Can you spend half an hour with Our Lord? Adorers are needed for Eucharistic Adoration on Wednesdays and First Fridays.
---
Golden or Silver Anniversary
Celebrating A Golden or Silver Wedding Anniversary This Year?
Were you married in 1972 or 1997? Then join Bishop Michael F. Burbidge for the 2022 Mass for Jubilarians to be celebrated on Sunday, October 16th at 3:00 p.m. at the Cathedral of St. Thomas More in Arlington, Va.

Contact the parish office to register no later than October 3, 2022. For more info, visit www.arlingtondiocese.org/MJM.
Mass Times
Weekend Mass Times

Saturday | 5:00 PM
Sunday | 7:30, 9:00, 11:00 AM and 5:00 PM

Daily Mass - In The Church
Monday - Saturday 9:00 AM

First Friday Mass - 6:30 PM

Confessions:
By appointment
OR
3:30 - 4:30 pm Saturday
7:00 - 8:00 pm Wednesday
5:15 - 6:00 pm First Friday
Food Pantry
Saturday Mornings - 8:00 am - 10:00 am
Food Pantry news - A wish list has been very kindly been created for the Food Pantry on Amazon. You can access the list by using this link or the QR code https://www.amazon.com/hz/wishlist/ls/2I00IK4ZHKLCR/ref=nav_wishlist_lists_2. Items will be shipped directly to Sacred Heart. If you have any questions please contact [email protected].
The emergency food & clothing pantry is a non-profit service, staffed by parish volunteers and operated from the parish hall each Saturday morning. Due to Covid, we are now a drive-through pantry. Clothing is also available on Saturday mornings on a first come first serve basis. We ask anyone taking clothes to be considerate of the people after them and only take what they need. The Food Pantry is open to anyone in need. Food is also available by appointment during the week. To set up an appointment, call Dianne Anderson at 703-590-0030.
Current most needed items: Everything EXCEPT Beans
Food Pantry Shelves are currently low.
CCDA
Catholic Charities of the Diocese of Arlington is the charitable arm of the Bishop's ministry that enables him, parishes, and parishioners to serve our poor and vulnerable neighbors.
Catholic Charities is committed to working with parishes to serve those in need. If you would like to know more about Catholic Charities go to their website – www.ccda.net
Franciscan At Home
A New and rapidly growing collection of excellent ministry workshops that offers unrivaled formation to those engaged in forming others. All y
ou will need to do is select "Diocese of Arlington" at the top and then 'my parish is already registered' - "Sacred Heart" to gain access.
Office Hours
Monday - Friday | 9:30 AM - 5:00 PM
(Closed weekdays 12 PM -1 PM for staff lunch)
Saturday and Sunday | Closed

The building will be open until 5:00 pm every day that is not a federal or religious holiday or if we have Faith Formation. Sunday the building is open until the evening mass it let out and 8:00 pm on Wednesday for Personal Prayer and Food Pantry donations. The building will be open for scheduled Confession times.
Fr. Holmes Update on Livestreaming
Parish Giving
If you are new to Parish Giving and want to see a tutorial on how to sign up go to this Youtube Video.
SEEF
St. Thomas Aquinas Regional School
Now accepting applications! Tuition Assistance is available - click HERE to learn m
From Our Bishop
Pastoral Letter of Most Rev. Michael F. Burbidge, Bishop of Arlington
Diocese of Arlington Child Protection
The Office of Child Protection and Victim Assistance provides opportunities to report abuse, heal from abuse, and find support. If you have questions, are looking for help from someone abusive and would like support, please visit our website at: https://www.arlingtondiocese.org/ChildProtection/. If you would like to volunteer as a parishioner of Sacred Heart, click the above website and go to the volunteer button and fill out the online forms. It will then be sent to our Liaison and forwarded to the Diocese. If you have any further questions you may call the office at 703-590-0030.
If you have completed the Virtus "Protecting God's Children" class out of state and want to transfer your Virtus to the Diocese of Arlington, please call 1-888-847-8870. You will need to let them know which state you have been Virtus certified.
Scripture
Weekly reading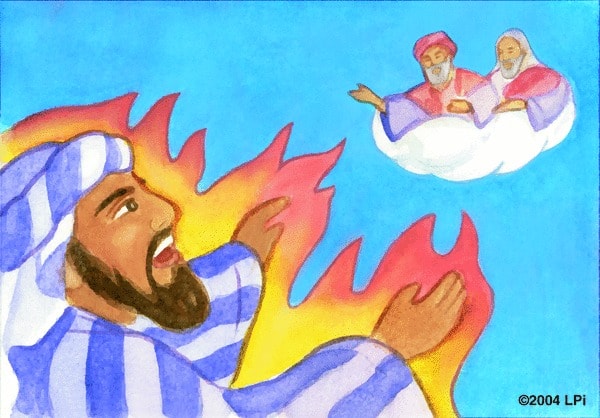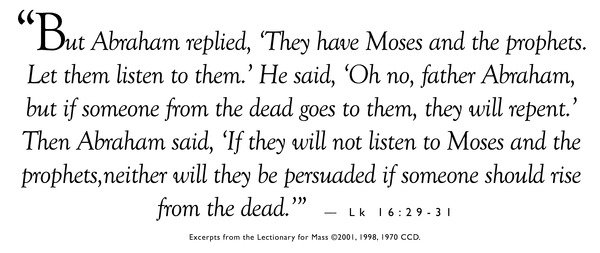 Weekly reading
Readings for the week of September 25, 2022
© Liturgical Publications Inc