Stations of the Cross will begin at 7:00 p.m. on February 24th and every Friday until Good Friday. There will be NO First Friday Mass, Adoration, or Confessions during Lent.
---
Hiring a Finance manager – apply today!
Sacred Heart is hiring a Parish Business/Finance Manager! This is a full-time, salaried position. Accounting experience is needed. CPA or Accounting Degree and Human Resource/parish experience is preferred. Experience with Quickbooks and Dayforce is required. The Business Manager handles all payroll/timesheets, accounts payable, checks/reimbursements and HR policy communications as well. Please send a resume to [email protected] and call 703-590-0030 with any questions!
---
Can you spend an hour with the Lord? We are in need Eucharistic Adorers on Wednesday and First Friday. Please call or sign up in the office.
Car Raffle
King's Men
Kings Men Retreat On Saturday May 6 2023 from 10:30-4:30 PM
Attention all men ages 13 and up… are you ready for a spiritually uplifting Men's Retreat sponsored by the Sacred Heart Kings Men? Are you ready to learn your role as a leader, protector and provider by none other than Catholic speaker Mark Houck? Mark is the Co-Founder & President of The King's Men is an author, lecturer, radio host, activist and passionate Catholic. Since 2006, he has been speaking to thousands of men about a variety of topics related to the development of authentic masculinity. Mark has written numerous articles, brochures and publications on the topics of pornography, homosexuality, abortion, teen sexuality, parenting and masculine spirituality. In 2008, the USCCB asked him to author a publication on the issue of pornography, which has since been circulated within every diocese in the US. The mission of The King's Men has enabled Mark to minister to men and women all across North America and Europe. Prior to launching The King's Men, he was a full-time chastity educator and pro-life activist with Generation Life. Mark has a BA in Human Resource Management from The Catholic University of America and a Master's in Education from Holy Family University. He is married and has seven beautiful children, and lives in Quakertown, PA.
A non-refundable pre-registration cost is $25 until the day before the retreat starts on 6 May 2023 at 10:30 am. Cost at the door will be $35. Lite snacks and drinks are provided throughout the day but men should eat lunch before coming. Checks will be made out to "Mark Houck". Pre-Registration checks will be mailed to Attention Rick Crete, 4433 Ringwood Road, Nokesville VA 20181 until 29 April 2023. No credit cards will be accepted before or at the day of the retreat. Rick can be reached at (703)772-0114 if you have any questions. Room is limited so preregistration is highly encouraged. Click here to register.
ART, DRAMA, MUSICAL THEATRE CAMPS for K-12 in Catholic Setting
Returning July 10-21, Broadway Spotlight and Drama Bootcamp trains campers in Acting, Improv, Song & Dance and concludes their week with a show for families! Art Camps incorporate many special projects in different mediums that all go on display in an end of week Art Show. Most of the professional instructors teach in our Diocesan Schools and bring a myriad of experience in their specialties.
Camps are designed to be both fun and challenging with a goal to aid campers in their growth in the arts within a safe environment.
Through April 15th, all camps are $25 off plus everyone gets a free t-shirt. Learn more and register at www.SpotlightSummerCamps.com

Link to the brochure: https://www.spotlightsummercamps.com/wp-content/uploads/2023/02/SpotlightSummerCamps2023.pdf
Mass Times
Weekend Mass Times

Saturday | 5:00 PM
Sunday | 7:30, 9:00, 11:00 AM and 5:00 PM

Daily Mass - In The Church
Monday - Saturday 9:00 AM

First Friday Mass - 6:30 PM

Confessions:
3:30 - 4:30 pm Saturday
7:00 - 8:00 pm Wednesday
5:15 - 6:15 pm First Friday
OR
By appointment
Food Pantry
Saturday Mornings - 8:00 am - 10:00 am
Food Pantry news - A wish list has been very kindly been created for the Food Pantry on Amazon. You can access the list by using this link or the QR code https://www.amazon.com/hz/wishlist/ls/2I00IK4ZHKLCR/ref=nav_wishlist_lists_2. Items will be shipped directly to Sacred Heart. If you have any questions please contact the office.
The emergency food & clothing pantry is a non-profit service, staffed by parish volunteers and operated from the parish hall each Saturday morning. Due to Covid, we are now a drive-through pantry. Clothing is also available on Saturday mornings on a first come first serve basis. We ask anyone taking clothes to be considerate of the people after them and only take what they need. The Food Pantry is open to anyone in need. Food is also available by appointment during the week.
Current most needed items: Spaghetti Sauce and Soup
Food Pantry Shelves are currently low.
Office Hours
Monday - Friday | 9:00 AM - 5:00 PM
(Closed weekdays 12 PM -1 PM for staff lunch)
Saturday and Sunday | Closed

The building will be open until 5:00 pm every day that is not a federal or religious holiday or if we have Faith Formation. Sunday the building is open until the evening mass it let out and 8:00 pm on Wednesday for Personal Prayer and Food Pantry donations. The building will be open for scheduled Confession times.
Parish Giving
If you are new to Parish Giving and want to see a tutorial on how to sign up go to this Youtube Video.
FORMED
Scroll This Week On Formed
CCDA
Catholic Charities of the Diocese of Arlington is the charitable arm of the Bishop's ministry that enables him, parishes, and parishioners to serve our poor and vulnerable neighbors.
Catholic Charities is committed to working with parishes to serve those in need. If you would like to know more about Catholic Charities go to their website –

www.ccda.net
WWME
"Just so, your light must shine before others, that they may see your good deeds and glorify your heavenly Father." Let the light of your marriage sacrament shine for all. Make your light bright by attending the next Worldwide Marriage Encounter Experience on Mar 31-Apr 2, 2023 in Herndon, VA and Sep 22-24, 2023 in Herndon, VA. Early sign up is recommended. For more information visit our website at: RenewMarriage-VANorth.org or contact us at [email protected] or 703-646-1521.
SEEF
St. Thomas Aquinas Regional School
Now accepting applications! Tuition Assistance is available - click HERE to learn more
From Our Bishop
Pastoral Letter of Most Rev. Michael F. Burbidge, Bishop of Arlington
Scripture
Weekly reading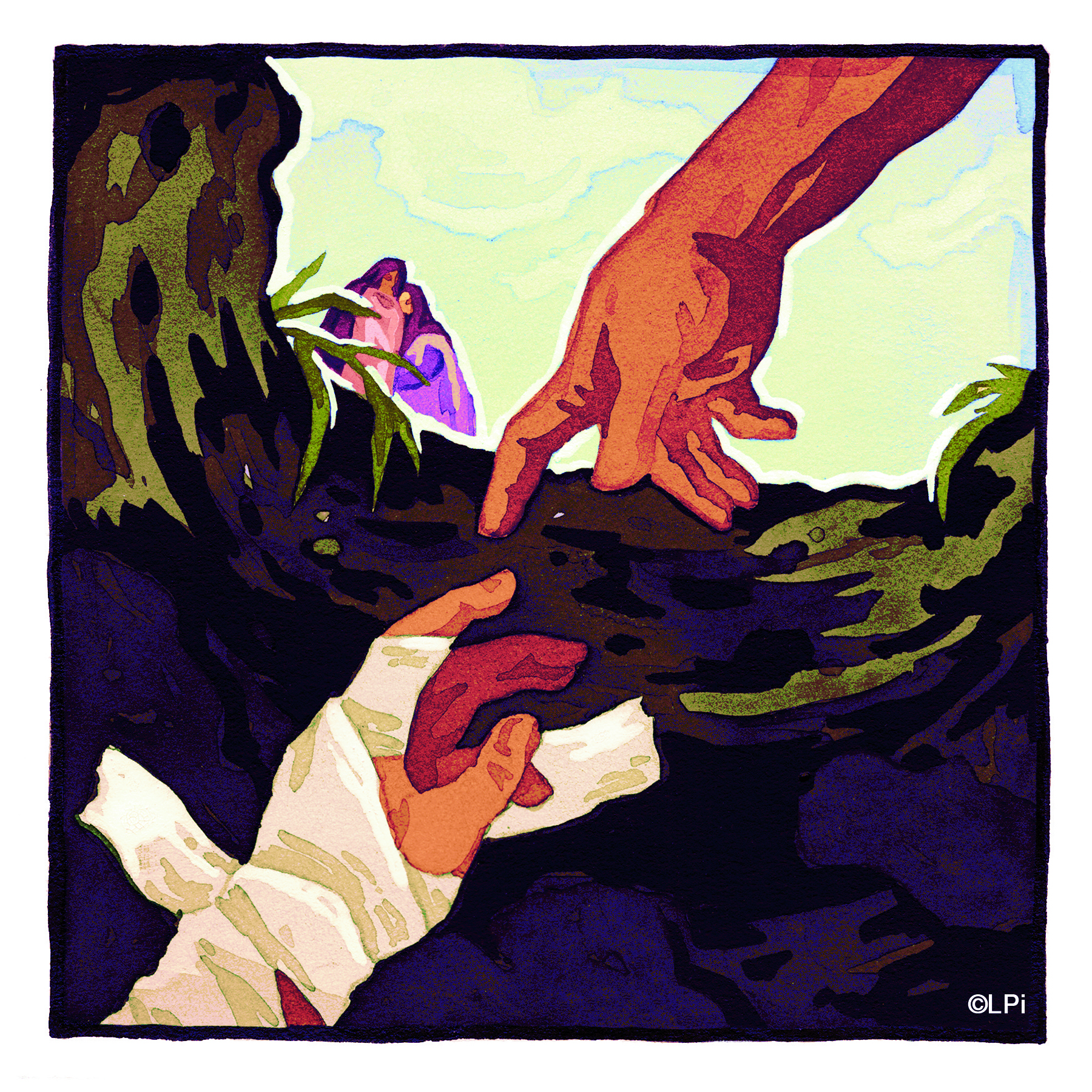 Weekly reading
Readings for the week of March 26, 2023
© Liturgical Publications Inc
Mass Intentions
Our Mass Itentions Calendar is now its own page! See it at the top or side navigation bar.