Offices are closed today (Wednesday) at 2:00 pm. Adoration and Confessions are still scheduled.
Offices are closed Thursday and Friday. Thanksgiving mass will be at 9:00 a.m. on Thursday November 24th. Friday daily mass is held as normal.
Thursday, December 8th is The Immaculate Conception of the Blessed Virgin Mary and is a Holy Day of Obligation for all Catholics. Masses will be at 9:00 a.m., 5:00 p.m. and 7:00 p.m. that day.
---
Can you spend an hour with Our Lord? Can you spend half an hour with Our Lord? Adorers are needed for Eucharistic Adoration on Wednesdays and First Fridays.
---
2022 SIMBANG GABI - "ALL ARE WELCOME!" The Filipino-American Ministry (FAM) of Sacred Heart cordially invites you to "Simbang Gabi," a Filipino Advent tradition, scheduled on Saturday, December 17 at 7:00 PM with a reception following the Mass. Simbang Gabi is celebrated by participating in a nine-day Novena of Masses within the Diocese of Arlington. Our theme for this year's Simbang Gabi is "My Soul Rejoices in the Lord." Please check the flyer posted on the bulletin boards and website for the Simbang Gabi Mass schedule of participating churches within the Diocese. Join us for the next FAM meeting on Nov 18 (Friday), 6:30PM at the main church conference room to make our Simbang Gabi celebration a success again this year. For any questions or to volunteer, please contact Alvin Sese.
Mass Times
Weekend Mass Times

Saturday | 5:00 PM
Sunday | 7:30, 9:00, 11:00 AM and 5:00 PM

Daily Mass - In The Church
Monday - Saturday 9:00 AM

First Friday Mass - 6:30 PM

Confessions:
By appointment
OR
3:30 - 4:30 pm Saturday
7:00 - 8:00 pm Wednesday
5:15 - 6:00 pm First Friday
Food Pantry
Saturday Mornings - 8:00 am - 10:00 am
Food Pantry news - A wish list has been very kindly been created for the Food Pantry on Amazon. You can access the list by using this link or the QR code https://www.amazon.com/hz/wishlist/ls/2I00IK4ZHKLCR/ref=nav_wishlist_lists_2. Items will be shipped directly to Sacred Heart. If you have any questions please contact [email protected].
The emergency food & clothing pantry is a non-profit service, staffed by parish volunteers and operated from the parish hall each Saturday morning. Due to Covid, we are now a drive-through pantry. Clothing is also available on Saturday mornings on a first come first serve basis. We ask anyone taking clothes to be considerate of the people after them and only take what they need. The Food Pantry is open to anyone in need. Food is also available by appointment during the week. To set up an appointment, call Dianne Anderson at 703-590-0030.
Current most needed items: Everything
Food Pantry Shelves are currently low.
CCDA
Catholic Charities of the Diocese of Arlington is the charitable arm of the Bishop's ministry that enables him, parishes, and parishioners to serve our poor and vulnerable neighbors.
Catholic Charities is committed to working with parishes to serve those in need. If you would like to know more about Catholic Charities go to their website – www.ccda.net
Office Hours
Monday - Friday | 9:30 AM - 5:00 PM
(Closed weekdays 12 PM -1 PM for staff lunch)
Saturday and Sunday | Closed

The building will be open until 5:00 pm every day that is not a federal or religious holiday or if we have Faith Formation. Sunday the building is open until the evening mass it let out and 8:00 pm on Wednesday for Personal Prayer and Food Pantry donations. The building will be open for scheduled Confession times.
Parish Giving
If you are new to Parish Giving and want to see a tutorial on how to sign up go to this Youtube Video.
Franciscan At Home
A New and rapidly growing collection of excellent ministry workshops that offers unrivaled formation to those engaged in forming others. All y
ou will need to do is select "Diocese of Arlington" at the top and then 'my parish is already registered' - "Sacred Heart" to gain access.
WWME
Are you looking to rediscover the spark that was there on your wedding day? Do you want to rediscover the best friend you had when you were first married? Worldwide Marriage Encounter is a weekend for married couples who value their relationship and desire a richer, fuller life together. Sign up for an upcoming Worldwide Marriage Encounter Experience on Jan 27-29, 2023 in NORTH MYRTLE BEACH, SC. Early sign up is recommended. For more information visit our website at: RenewMarriage-VANorth.org or contact us at [email protected] or 703-646-1521.
SEEF
St. Thomas Aquinas Regional School
Now accepting applications! Tuition Assistance is available - click HERE to learn m
From Our Bishop
Pastoral Letter of Most Rev. Michael F. Burbidge, Bishop of Arlington
Diocese of Arlington Child Protection
The Office of Child Protection and Victim Assistance provides opportunities to report abuse, heal from abuse, and find support. If you have questions, are looking for help from someone abusive and would like support, please visit our website at: https://www.arlingtondiocese.org/ChildProtection/. If you would like to volunteer as a parishioner of Sacred Heart, click the above website and go to the volunteer button and fill out the online forms. It will then be sent to our Liaison and forwarded to the Diocese. If you have any further questions you may call the office at 703-590-0030.
If you have completed the Virtus "Protecting God's Children" class out of state and want to transfer your Virtus to the Diocese of Arlington, please call 1-888-847-8870. You will need to let them know which state you have been Virtus certified.
Scripture
Weekly reading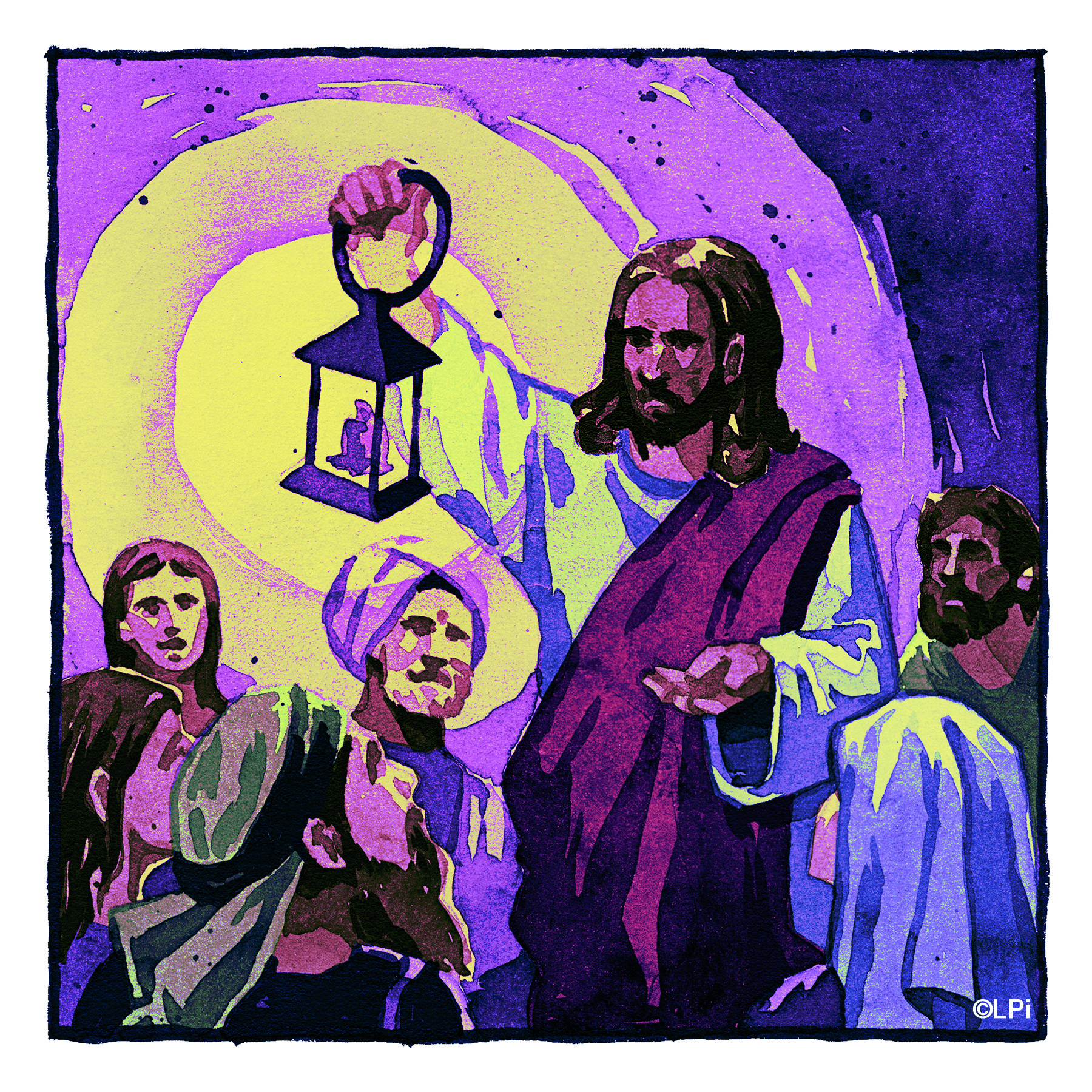 Weekly reading
Readings for the week of November 27, 2022
© Liturgical Publications Inc